Washington National Golf Course
MASTER PLANNING & PERMIT PROCESSING
R. W. Thorpe
& Associates

Client: Soos Creek, Inc. and Washington National Golf Course, LLC
Project Size: 515 Acres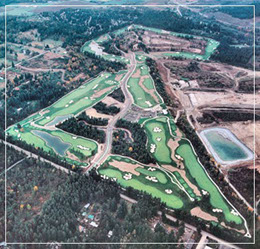 Washington National Golf Club is located on 515 acres east and south of the Auburn-Black Diamond Road and west of 148th Avenue SE. Primary access to the facility is via 148th Avenue SE. Two 18-hole PGA type golf courses required a Conditional Use Permits under the existing King County AR-5 zoning.
The golf course design conforms to the natural terrain and character of the site and surrounding landscape. A minimum buffer of forested land, 100 feet wide, was retained around the perimeter of the site.
The scope of services provided by R. W. Thorpe & Associates included:
Land use site feasibility study
Layout and two 18-hole golf course routing options
Conditional Use Permit Application with expanded Environmental Checklist
Re-vegetation planting plan for buffers and slopes
Preliminary plat design and application
Best Management Practices Manual
Grading permit application
Marketing Reports
Environmental Impact Statement Review
Subsequent development of the Diamond Ridge Estates subdivision allowed for approximately 100 large lot single-family homes with frontage or views of the John Fought designed golf course.
Our chief roles as project managers were establishing consultant team tasks, scheduling, quality control, interfacing between client and King County. RWT/A also provided design and graphic support services for all phases of project: master planning, golf course layouts, facilities planning, hearing exhibits and report graphics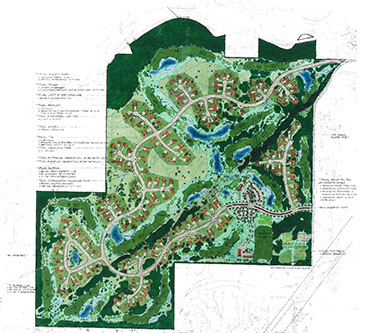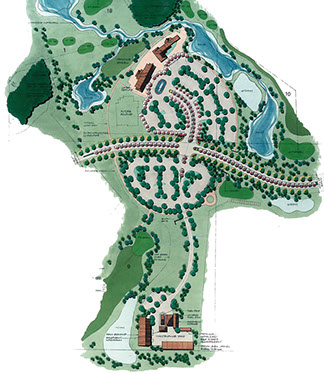 Return to Solutions