Chevy Chase Golf Course
PROJECT MANAGEMENT & PERMITTING
R. W. Thorpe
& Associates

Client: Bruce Bailey, The Forovus Partnership
Project Size: 192 Acres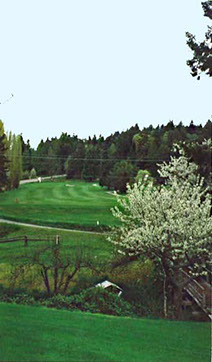 The historic Chevy Chase Golf Course is on Discovery Bay in Port Townsend, Washington and has been in operation since 1925. At the time of the project, the existing course utilized a double-teed 9 hole layout of 6,200 yards and was a par 72. The facility had annual, quarterly, or daily green fees, and a new driving range had been recently added to the course. The club house had banquet facilities and a snack bar with a pro/gift shop. The proposal was to add a back 9 to the existing course to create a full 18 hole public golf course. The additional 9 holes would play through approximately 40 acres of existing managed forest. The clearing of the forest area required an FPA from Washington State Department of Natural Resources. The expansion required land use type permits from Jefferson County.
The golf course design would require rerouting and reconditioning of the front nine. This work includes the creation of a water feature to challenge the play on the fourth and fifth fairways. An additional water feature on the eighteenth fairway would add interest to the final approach.
The design and permit team was made up of specialists with local and regional experience that addressed many issues such as forest management, course routing, site drainage, wetlands and wildlife habitat The team also implemented mitigations to reduce impacts such as limited forest clearing, stormwater intercepts, and ponds, wetland buffers, habitat enhancement and a Best Management Practices Manual to control types and application of fertilizers, pesticides and insecticides.
The final plans included landscape planting and enhancement as a continuation of the Bailey family's demonstrated stewardship of the course. Over 1,000 trees have been planted on the course since 1950, and were described in the course brochure: "Enjoy a classic golf challenge distracted only by nature's wonders: Meandering deer, snowcapped peaks and trees ablaze with seasonal bursts of color."
​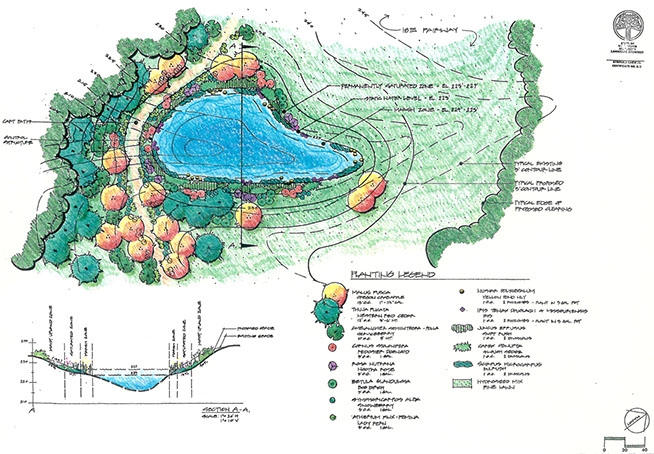 Return to Solutions